Our company
I.L.E.S. s.r.l. has executed numerous construction works at the Italian and U.S. Comand Military Bases both in Italy and abroad, at the – NATO – NAVFAC – EURFSWA – US ARMY – aimed to improve the environment, placing it as one of the core values of its activity.
The recovery of degraded environments and the construction of facilities for water purification represent concretely the commitment and attention of the company towards environmental issues. The realization and/or restructuring of complex buildings for civil housing or industrial use, painting works, plaster works and waterproofing works, the execution of works of soil movement, agricultural placing, forest and public green, works in reinforced concrete, road works and special pavings, aqueducts, defense and hydraulic placing, sewers and sewage treatment plants, special foundations, drilling and wells, consolidation and special works in the subsoil, waterproofing of ground, installations, expansion, transformation, maintenance of electrical systems, radio and television, telephone, gas, heating and air conditioning, plumbing, fire protection and atmospheric discharge systems are the main categories of work that I.L.E.S. s.r.l. performs providing a precise and timely optimized service through its production processes.
The company has modern and efficient machine ries and skilled staff to always offer an efficient service.
Over 40 years of experience in the construction industry
Our promise is to build community value in every project, offering professional experience, exceptional customer service and quality construction.
Certifications
Achievement of the quality certifications UNI EN ISO 9001-2015 and the CERTIFICATE OF QUALIFICATION TO THE EXECUTION OF PUBLIC WORKS DPR 207/10. Today the constant commitment of I.L.E.S. s.r.l. over the years, represents a strong point of the company also in ANCE, to the standardized working methods and procedures used and of high quality results.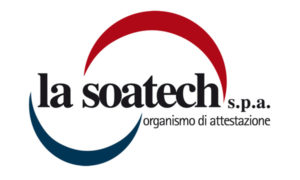 Are you looking for a quality builder for your next project?