I.L.E.S. Company Road Construction Work
Established by Geom. Giacinto Romeo in 1981 as small construction company, today I.L.E.S. Impresa Lavori Edili Stradali is an affirmed company in construction industry. Small initial orders gradually gave way to public and private tasks of considerable importance the role in specialization of execution. With new partners strongly motivated by entrepreneurial spirit, lately the I.L.E.S. s.r.l. has initiated a substantial corporate restructuring, aiming to provide high quality professional services.
Our services
The constant commitment of I.L.E.S. s.r.l. in the field of construction extends to many types of specialized work and public works are the company's strong points. The range of executable works and ancillary services include the realization of: antennas, technological systems, purification systems, road works, subsoil arrangement, sewers, cable laying, civil and industrial buildings, industrial sheds, special roofing, environmental requalification, work in reinforced concrete, finishing work.
Recently projects completed
Synthetic grass Baseball field Nas II
Over 40 years of experience in the construction industry
Our promise is to build community value in every project, offering professional experience, exceptional customer service and quality construction.
Certifications
Achievement of the quality certifications UNI EN ISO 9001-2015 and the CERTIFICATE OF QUALIFICATION TO THE EXECUTION OF PUBLIC WORKS DPR 207/10.
Today the constant commitment of I.L.E.S. s.r.l. over the years, represents a strong point of the company also in ANCE, to the standardized working methods and procedures used and of high quality results.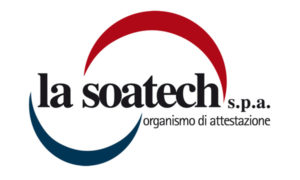 Are you looking for a quality builder for your next project?